Aisu Karime Sundae Holographic Keychain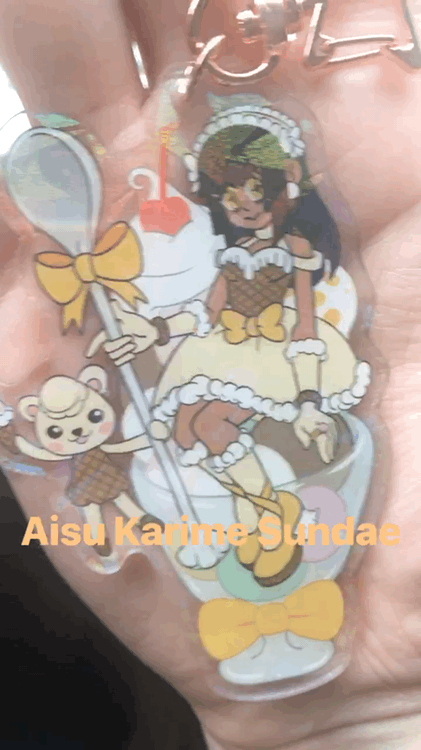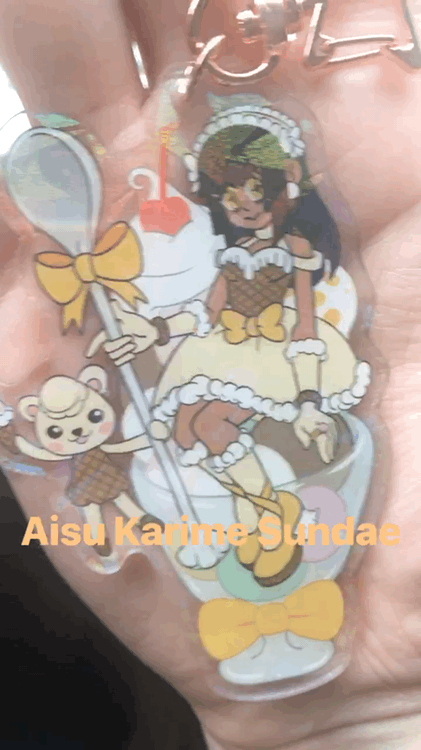 Aisu Karime Sundae Holographic Keychain
A holographic keychain featuring original characters Karime and Aisu.
Karime sits on top of a giant ice cream sundae in her lolita-inspired dress along with her helper Aisu the ice cream bear.
This keychain is made of transparent acrylic, approx 3" tall, with a holographic prism finish, and rose gold star-shaped clasp.