Clumsy Macie Holographic Keychain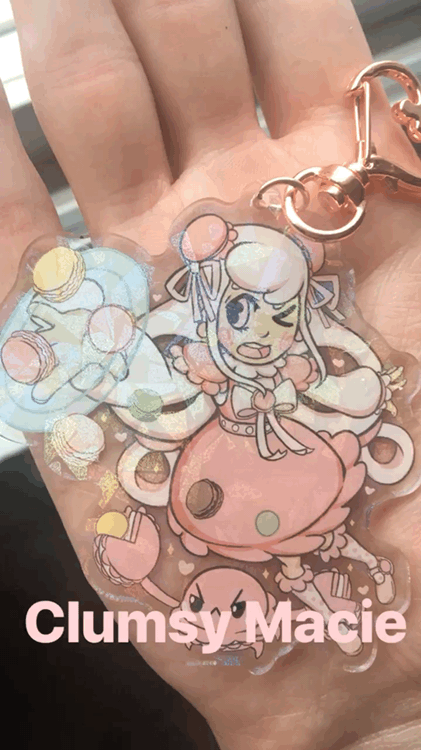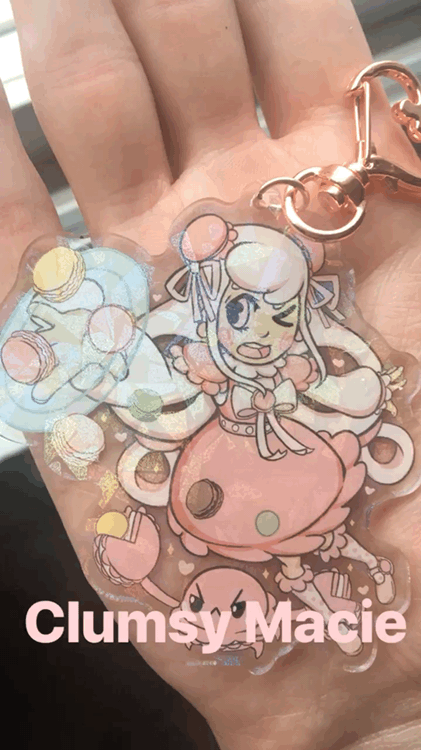 Clumsy Macie Holographic Keychain
A holographic keychain featuring original characters Macie and Ron.
Macie is always very busy serving guests at her macaron bakery on Peach Beach. Every time Macie trips with a tray of sweets, Ron is always there with his lightning quick claws to snatch them before they fall!
This keychain is made of transparent acrylic, approx 3" tall, with a holographic prism finish, and rose gold heart-shaped clasp.