Connor and Pomerandy Fighter T-Shirt (Website Exclusive)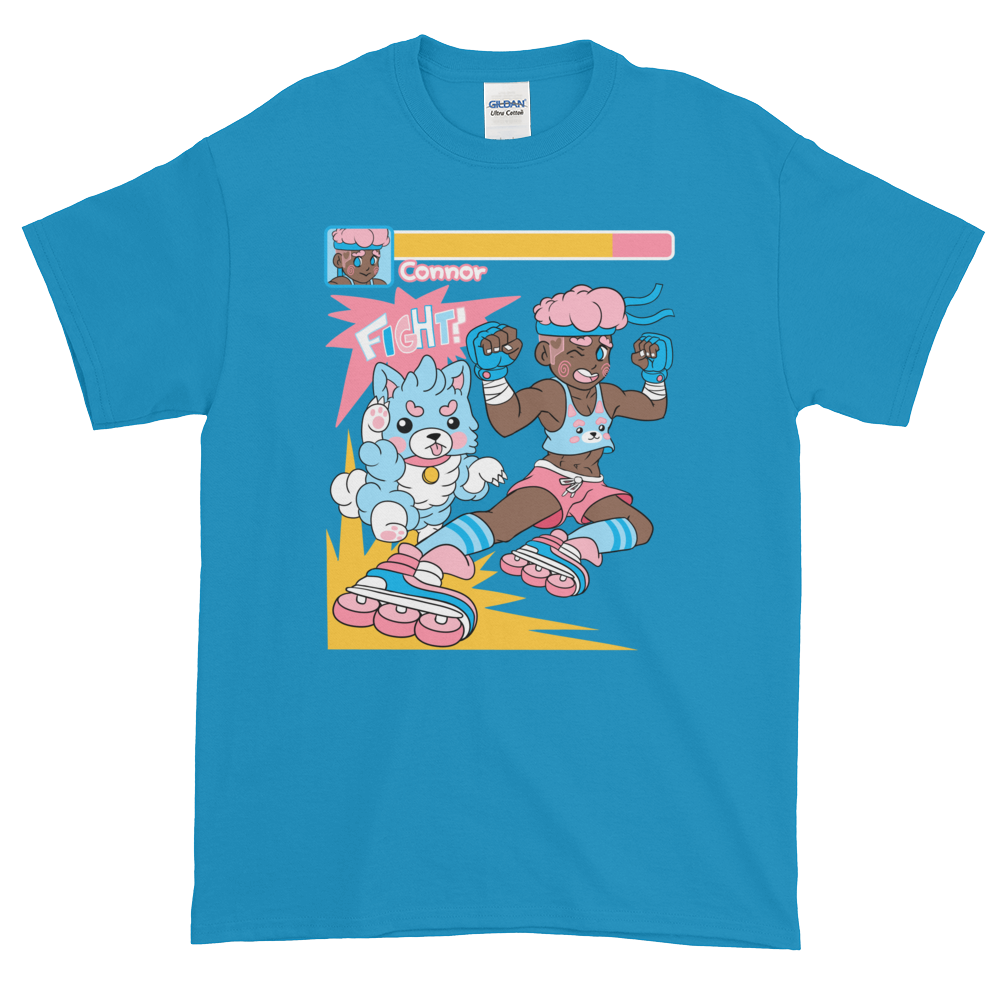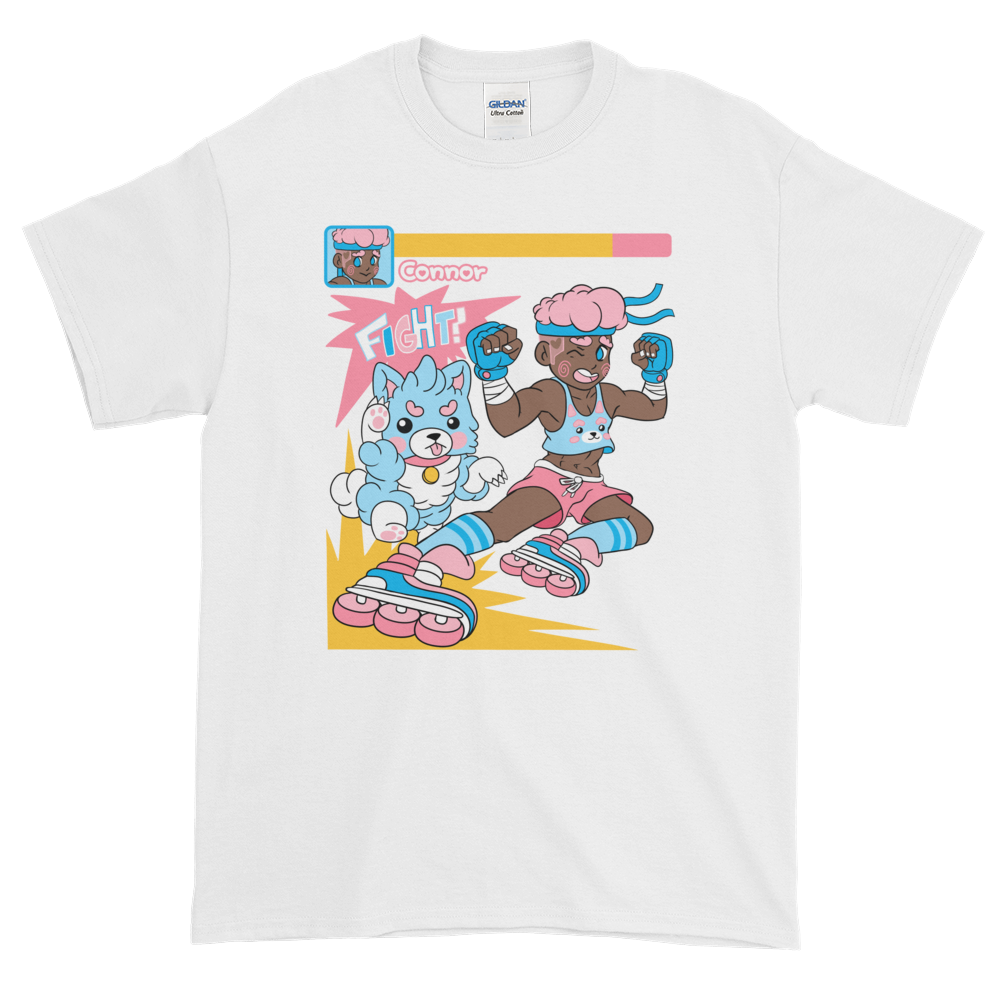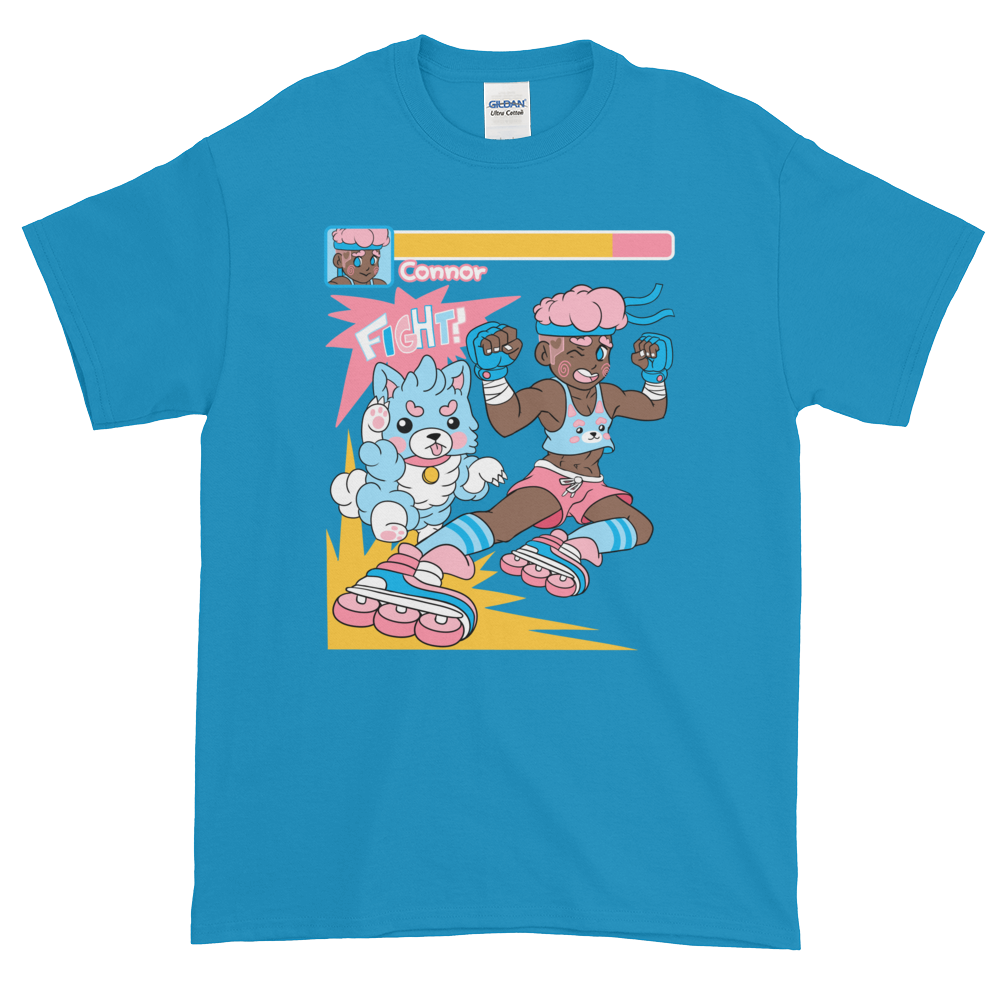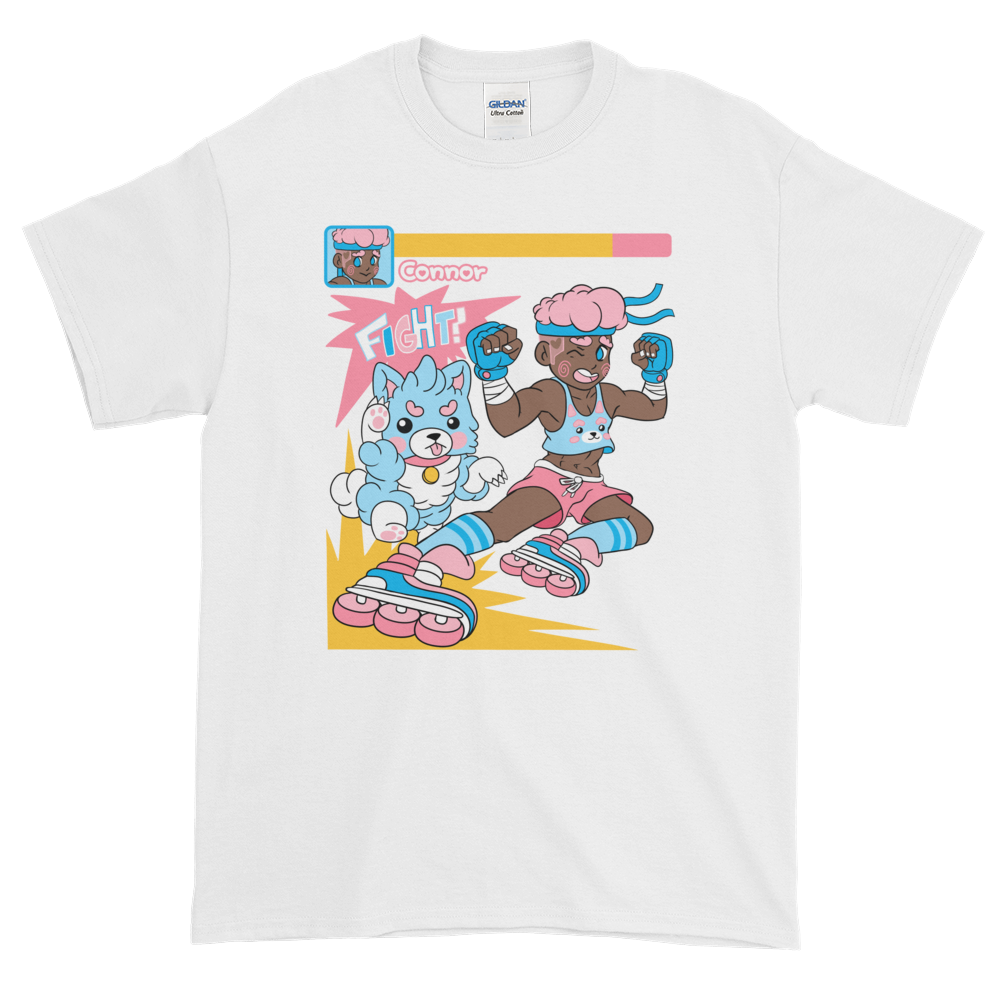 Connor and Pomerandy Fighter T-Shirt (Website Exclusive)
A t-shirt featuring Street Cherub original characters Connor and Pomerandy the Cotton Candy Pomeranian, sporting a retro video game look.
Website Exclusive: This item is not available at any of my convention appearances or store locations! It is only available here on my webstore.
This item is printed to order. Please expect an additional 2 - 4 days additional production time before your order is shipped.
Material:
100% Cotton, pre-shrunk.
Size Chart:
S: 28" x 18"
M: 29" x 20"
L: 30" x 22"
XL: 31" x 24"
2XL: 32" x 26"
3XL: 33" x 28"
4XL: 34" x 30"
5XL: 35" x 32"