Rainbow Metal White Glitter Unicorn Pin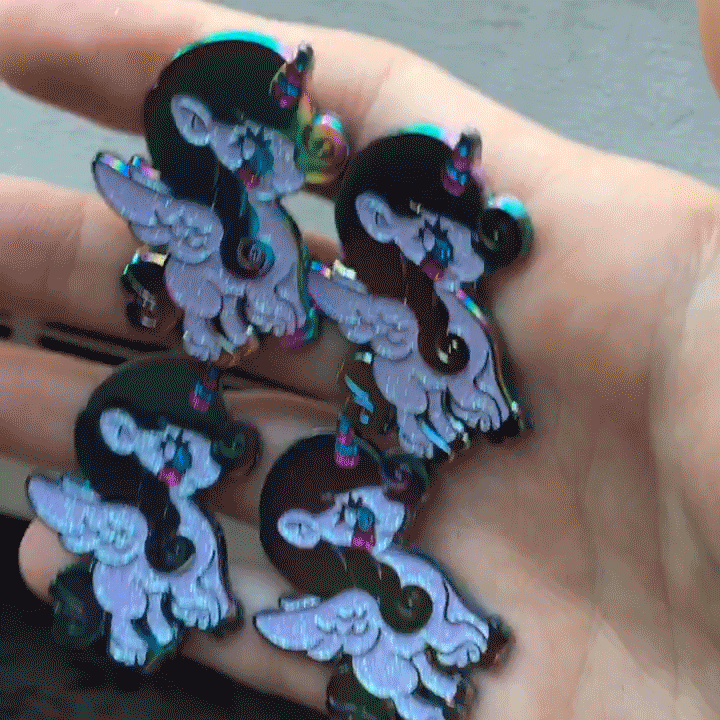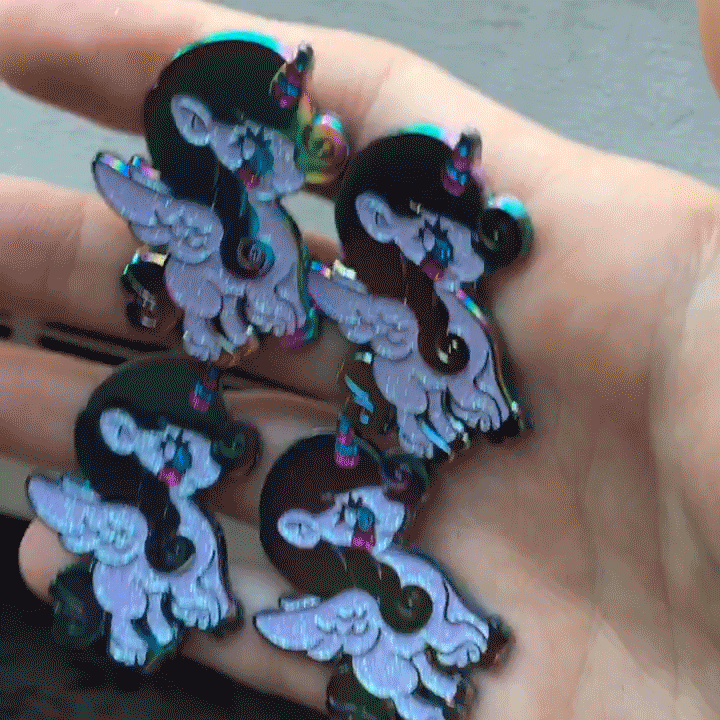 Rainbow Metal White Glitter Unicorn Pin
This super cute angel winged white unicorn pin features white, pink, and blue glitter enamel and is plated with a special rainbow metal finish!
Each rainbow pin is one of a kind. Each one will have completely different colors from the next. The metal can be yellows, purples, blues, greens, pinks, and even silver tones. Which colors make it into each pin is completely random!

Each Street Cherub pin features the logo embossed on the back side and card packaging.
Size: 1.5" x 1.5" (approx.)
Enamel: Hard (smooth surface)
Plating: RAINBOW
Default Pin Back: Pink Rubber Clutch + Glitter Rubber Heart
Online Exclusive: All online enamel pin orders receive an extra pin back; a transparent rubber glitter heart pin back~