Sakura Season Holographic Keychain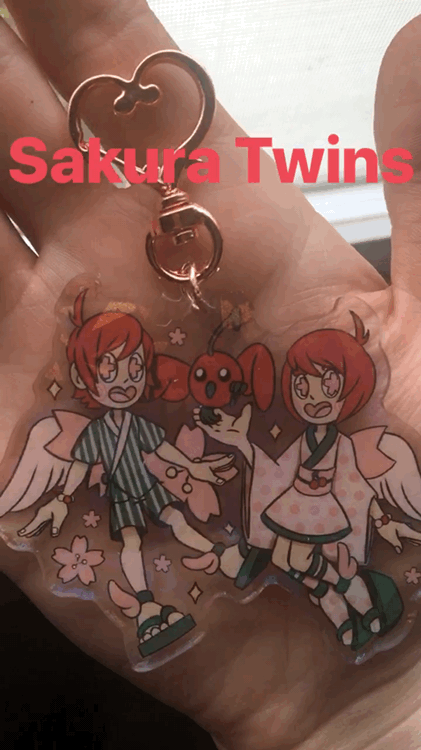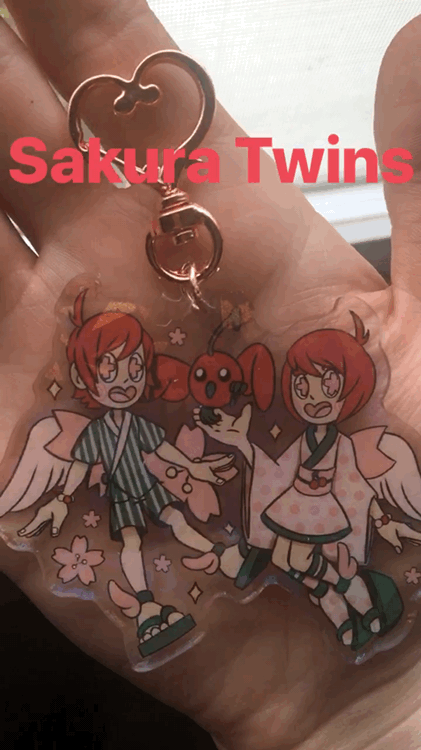 Sakura Season Holographic Keychain
A holographic keychain featuring original characters Avi, Cera, and Cherakeet.
Avi and Cera sport traditional Japanese inspired outfits based on cherry blossoms along with their pal Cherakeet the cherry parakeet!
This keychain is made of transparent acrylic, approx 3" wide, with a holographic prism finish, and rose gold heart-shaped clasp.